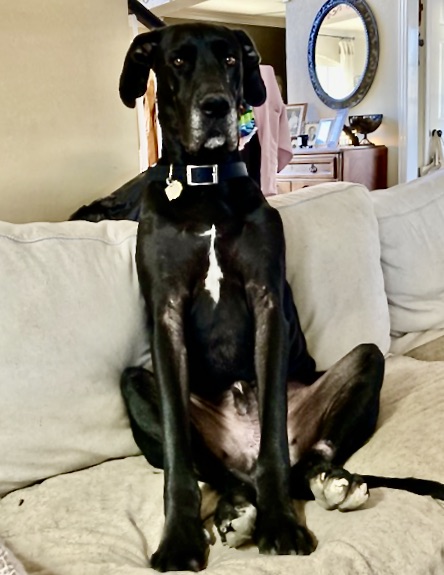 Valentines seems to be the perfect time to introduce this hunk of love Moose who is going to need a special love to be his FURever home.
Moose has it all…. a great personality, a playful spirit, a sweet temperament and a loving heart… and the good looks to make your heat swoon…. so what is he missing….. TOES…. yeah not kidding toes….
I cannot make this stuff up….
Moose came to us after a local shelter knew he needed some special veterinary care and medical foster given the gnarly woulds that he was living with… like for awhile ….
The good news is we have been able to save his leg, there is no way to grow toes back…. Yup Moose came to us missing toes on one of his paws… no we do not know how he lost his toes… and honestly it doesn't matter…
What matters is that this hunk of love is not slowed down by missing toes and a unique paw, Moose has every reason to not trust humans but has been the perfect patient during all his numerous treatments. GDRNT's foster has been diligent in caring for his wound so we could save his leg…. our veterinarians have seen him twice a week to provide healing therapy (hydro and cold laser) … this has been going on FOR MONTH$.
Moose is going to need a Valentine willing to continue to monitor his paw for trauma as his paw "pads" continue to heal to provide protection. Moose will only be available for adoption in the Dallas / Fort Worth Metroplex and information on how to adopt and the adoption application can be found at the How To Adopt