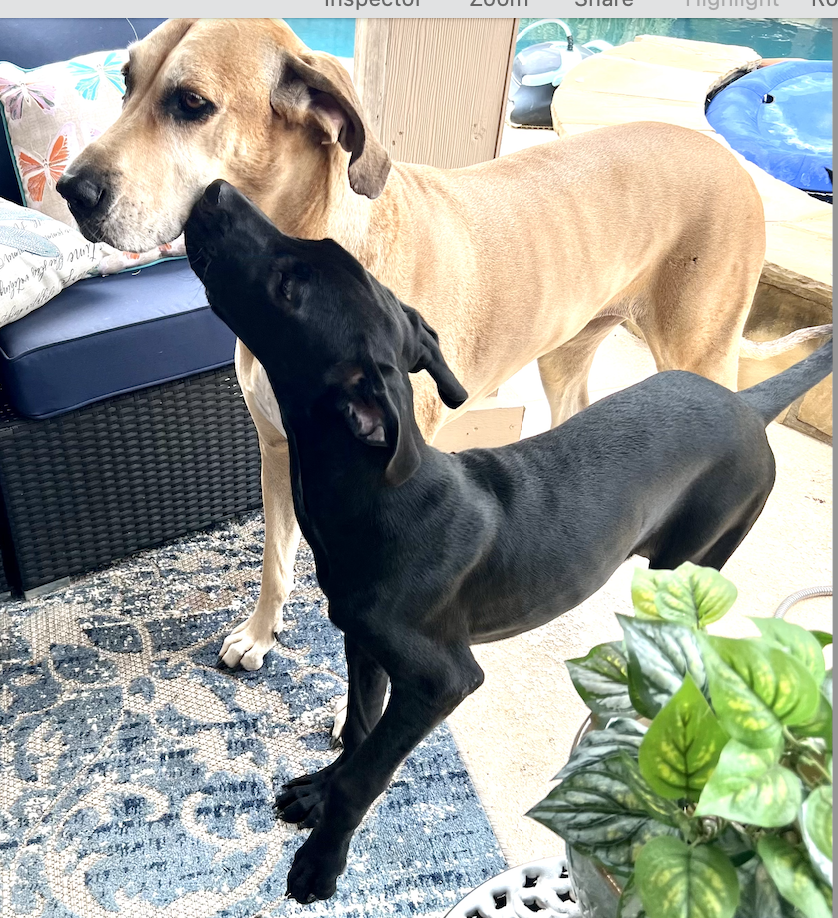 love this picture and it is so much more than a couple of cuties. This is foster pup Diesel being welcomed by his Foster "mom" Gracie. Gracie was adopted from GDRNT and has served as ambassaDANE to many incoming fosters. Gracie knows what it is like to be safe with a Great Dane Rescue of North Texas foster. Diesel found himself in an amazing local shelter that recognized this dude would benefit from a foster home so they contacted GDRNT. Diesel was not feeling great but thanks to our veterinary team he is going to be totally fine and even has a potential adopter!
GDRNT relies on our volunteer foster homes, transporters and others to save as many as we can. #NTXGiving Day has allowed us to have the funding to have two outreach programs to try to do more. It is our largest fundraiser and funds Chance's Fund that provides short term assistance to keep dogs in loving homes. That can be as simple as dog food or as much as financial assistance for a veterinary emergency. We have provided one time grants to pay a portion of spay/neuter costs, provided crates, emergency veterinary care and even microchips.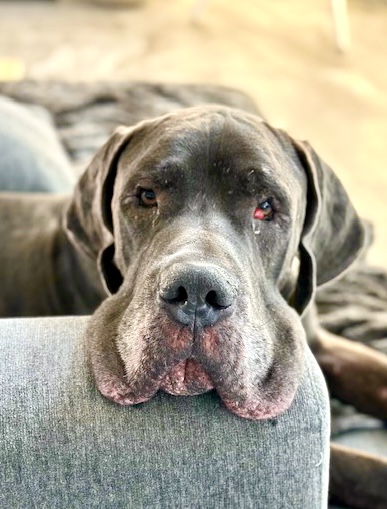 Moby's Fund for ShelterS
Recently we launched Moby's Fund to provide similar assistance to municipal shelters who do not have the funding or resources for urgent veterinary care. Moby was our first dane for this… we were contacted by a small rural shelter who has zero funds for veterinary costs and they knew Moby deserved a chance. GDRNT was able to pay to have Moby seen by a veterinarian to get the care he needed. Moby is now in a GDRNT foster home and well enough to have surgery to fix his eye. We can do this because of your generous donations on #NTXGiving day. What else will Moby's fund do? We will see how much we can raise but our goal is to work with shelters to provide what they need for the dogs in their care
You can make a difference and the first $4,000 in donations made via NTXGiving profile will be doubled thanks to a generous anonymous donor. Can you help us reach our goal of $10,000?