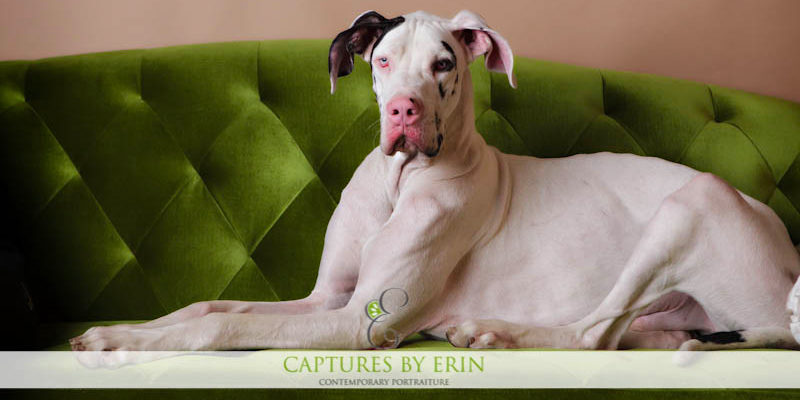 What is Great Dane Rescue of North Texas?
Since 2001, Great Dane Rescue of North Texas, Inc. has been an all volunteer, 501(c)(3) nonprofit organization dedicated to providing medical attention and foster care while seeking permanent homes for abused and abandoned Great Danes in the North Texas area. As ofJanuary 2016 over 1,625 Danes have come through our program. We receive no government funding and are funded completely by people and organizations like you..
Where do the Danes come from?
Most of our Danes are rescued from euthanasia in North Texas, Oklahoma and Louisiana shelters. They end up in shelters because they were either released to the facility by their owners or found as strays and remain unclaimed. In 2014 we worked with over 34different shelters and municipal authorities to save danes from euthanasia. In 2014 approximately 100 danes came into our program.
Why do so many end up in shelters?
There are many reasons that Great Danes end up in rescue. Some of our Danes were strays, found wandering the streets with no identification and therefore subject to death at a local animal control facility. if they are unclaimed by their owners. Animal control will call GDRNT to come rescue these Danes before their scheduled euthanasia.
Why do people "give up" their dogs to shelters?
Of those released to facilities or to other people by their owners, the story of "why" seems to be repeated over and over again. Many people buy puppies on impulse, without taking the time to look into the personality, activity level, and needs of the breed and then find themselves with a giant dog that is simply not compatible with their family. It seems that those cute little pups grow up. The owners give them up because they are "too big", "cost too much", "poop too much", "chew stuff", "destructive when left alone", "need too much attention", and "knock the kids down". Had just a bit of research into the personality, temperament and needs of this breed been done, each of these reasons would have been discovered before acquiring a Dane. A Dane is not a good choice for every family. Like any breed, some fit into a particular family's lifestyle and budget, and others don't.
We also hear many non-breed specific reasons for giving up a pet. Most commonly are relocation, pregnancy/new babies, job changes that result in the owner having less time available for the dog, and even that the children aren't feeding /walking/ cleaning up after the dog even though they said they would. While there are some limited situations that cannot be avoided, prospective dog owners should carefully consider that bringing home a dog requires a 10-13 year commitment. Very careful and thoroughly informed consideration should be given as to whether this commitment can be made prior to adoption.
Are the dogs that come to rescue abused?
No. Many of our Danes are just unwanted due to various reasons. Some are medically neglected – some severely. We do get in Danes that have been mentally and physically abused. All dogs are tested and closely
watched for possible abuse and rehabilitated if needed. All temperament issues are fully disclosed and discussed with potential adopters.
What happens to a dog when it comes to Great Dane Rescue?
On average we spend over $800 in veterinary care for each of our danes. All Great Danes that come through the rescue program are spay/neutered, heartworm tested, given vaccinations for Rabies, DHLPPC, and Bordetella , they're fecal tested, micro-chipped, and given their first heartworm preventative. All Great Danes are treated for any parasite and illness present including, but not limited to, intestinal worms, heartworms, upper respiratory infections, ehrlichia, broken bones, and special surgeries. Adoption fees do not cover all of these expenses.
Rescued Danes are placed in foster homes while they are with us and live as part of the foster's family. During this time each Dane's health and temperament is evaluated which helps us make appropriate permanent placements. In addition to providing medical and emotional rehabilitation, all foster homes crate train, work on basic obedience and housebreaking.
Adoption fees are less than you spend on veterinary care.. Where does the extra money come from?
We are 100% privately funded. GDRNT gets zero government funding or support from the Breeding Community. We rely on donations from individuals and organizations such as For the Love of Dogs. GDRNT also sponsors microchip clinics and several other fundraisers during the year. Most of our funding comes from individual donors.
How do you find homes for them?
Our goal is to find permanent loving FURever homes for our Danes. So each applicant is screened and home visits are done to assure they are ready for the commitment and responsibility of a Dane. Applicants do not apply for specific dogs but go into our MatchMaker Program to find the perfect FURever Dane for their family.
What is MatchMaker?
Our Matchmaker program will link your family with available Danes that are suitable for your family, lifestyle, activity level, etc. For example if you have cats we would want to be sure to match you with a Dane that is good with cats. Keep in mind, you should not expect to choose a picture or description from the website and immediately adopt that dog. The website contains brief, but incomplete and not always current information about each dog so it may be that the particular Dane is not compatible or is already in the process of being adopted. We do not take color, size or ear cropping into consideration in our matching program as those features have no impact on the compatibility of the dog to the adoptive home. We make every effort to match you with a Dane that will fit into your family and lifestyle, as they will become lifetime members of your family.
ABOUT GREAT DANES
Are Great Danes good with children?
Yes, and no. Generally the Dane temperament is compatible with children. However, they are giant dogs. Your toddler will get knocked down on a regular basis, will get stepped on and pawed occasionally and tail
whipped. And yes, this may cause scratching and bruising. An adult is generally a wiser match to young children than a pup, having settled down their 100-170 pound selves. And remember, children should ALWAYS be supervised around ANY dog.
Are they good with other animals?
Like within any breed, each Great Dane is an individual. In general, the temperament of Great Danes allow them to enjoy the companionship of other large and small dogs. Many think cats are their best friends. We do our best to test the temperament of each individual Dane to find out if they are compatible with other large dogs, small dogs and cats so we can best match them to each particular household.
Isn't it better to bring in a puppy rather than an adult dog?
For most people, an adult is a better choice. Why? Puppies require a lot of work and time that working adults do not have – housebreaking (an 8 week old puppy can only hold their bladder for 2 hours), obedience training, extra feedings, etc. Puppies chew up stuff, grab hair, knock kids and objects down and need some form of attention (play, food, potty) about every 2 hours round the clock. Adult dogs are more easily housebroken, obedience trained, crate trained and can easily settle into the ins/outs of a working household. Adult dogs usually are mild mannered and in control of their bodies and are content to just hang out while the their people are away at work and kids are at school.
Will an adult rescued Great Dane bond with me and my family?
Lets ask one of our previous adopters:
"I think that Mikko (aka Virgil) knows that rescued him from the unknown and placed him in a loving, safe and comfortable environment. He pays more attention to me than the Dane that I have raised from 8 weeks old."
Do Great Danes shed?
Yes. More than a poodle, less than a lab. A good diet and regular brushing is all that is needed to control shedding.
Are they good guard dogs?
A Dane can be a big deterrent to intruders. After all, who would come into your home when a 100-170 pound dog is looking at them through the window? But we know lots of Danes that have welcomed intruders crazy enough to enter the house. They are not fierce or aggressive dogs. They have been known to protect their humans when trouble arose, but don't expect them to protect your stuff.
What will a Great Dane do if I leave it outside alone for long periods of time?
Danes are not built to withstand the extreme temperatures. They are also very social and want to be with people. A Dane may eat your door, tear down your screens, dig up your plants, greet people as they pass by your fence, and/or need therapy. If you are looking for a breed that can be left outdoors, this is not the breed for you.
What medical problems do they have?
Like any purebred dog, there are medical conditions that all prospective owners should be aware of. Bloat and stomach torsion are among the most serious afflictions that Danes can be stricken with. When this happens, the Dane's stomach can actually flip over on itself. Gas begins to fill the flipped stomach, and blood circulation is cut off at both ends. The stomach tissue begins to die. This is a life-threatening situation and can kill the dog quickly. Little is known about what causes bloat, but there are several measures that can be taken to lessen the risk of it: two small meals a day instead of one large meal, feeding a low-protein high quality food, and no exercise after meals are just a few. There is a surgery that can be performed to tack the stomach into place so that it cannot flip. There are several kinds of gastropexy surgeries that are effective preventions but please review risks and benefits for your dane with your veterinarian.
Why won't my Dane leave me alone while I'm trying to type?
The Dane is a wonderful companion animal, but they expect that you will make a commitment to be their companion as well as the dog being your companion. Though still considered a member of the working dog class, they have abandoned their independence to become their human's best friend. Dane's love affection and attention; Dane hugs are one of the biggest benefits of Dane adoption!
Will I have to take out a loan to own one?
Adopters will incur many additional expenses when they adopt a Dane. The following necessities will require additional financial output immediately before or after adoption: Dane- sized crate ($150.00-250.00); training collar ($30.00); premium brand, low-protein dog food ($50.00-100.00 monthly); 6 month supply of heartworm prevention from vet ($60.00-150.00). You may want to invest in a raised feeding dish ($20.00 – $75.00). Also remember that any emergency will result in an bigger veterinary bill. You can research insurance policies for your dogs or save a little "just in case".